The Historic Center of Mexico City was originally founded in 1524 atop the Aztec capital of Tenochititlan. The Historic Center declined considerably during the 20th century. The government froze rents in the 1940s and they stayed frozen until 1998. With constant inflation, the real price of rents declined to almost nothing.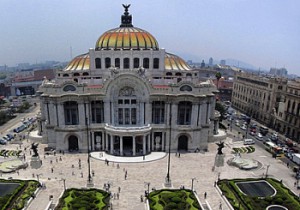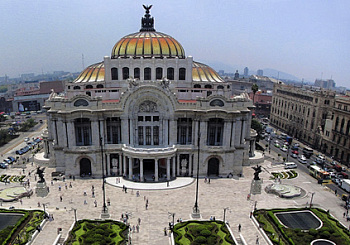 Without meaningful rental incomes, landlords abandoned or stopped maintaining their properties. Buildings and neighborhoods decayed. Once-fancy communities became slums. Many wealthy and middle class residents as well as commercial establishments moved out to suburbs. The National University (UNAM) moved to a new purpose-built campus in the south.
The tragic earthquakes in September 1985, the first measuring 8.1 on the Richter scale, hit many badly maintained downtown areas particularly hard. More and more residential buildings were abandoned as insecurity, pollution and decay set in, aided and abetted by the sinking ground levels due to aquifer depletion.
At the start of the 21st century, a government-private sector Historic Center Trust was formed to buy and systematically rehabilitate dozens of centuries-old buildings and breathe new life into the city center. Investment in the revitalization effort was over $500 million and has created 15,000 new jobs.
Drainage and water systems were replaced. Electric and telephone cables were buried below ground. The facades of more than 500 buildings on 13 streets were carefully restored. Streets were repaved and pedestrianized. Plazas came back to life; new museums sprung up; street vendors were relocated. Cafes and restaurants opened, giving new focal points for residents and tourists alike.
If you have enjoyed this brief excerpt from chapter 23 of Geo-Mexico: the geography and dynamics of modern Mexico please consider purchasing your own copy of the book. Chapters 21 and 22 analyze Mexico's 500-year transition to an urban society and the internal geography of Mexico's cities. Chapter 23 looks at urban issues, problems and trends. To preview more parts of the book, click here and use amazon.com's "Look Inside" feature