A 200-million-dollar industrial development project known as Plataforma Logística de Hidalgo (PLATAH) in the central Mexican state of Hidalgo is being promoted as the nation's latest industrial growth pole. The site's major advantages are its proximity to Mexico City (30-40 minutes away by road) and its location alongside railways and the Arco Norte highway, which link the region to ports on both the Gulf Coast and the Pacific (see map).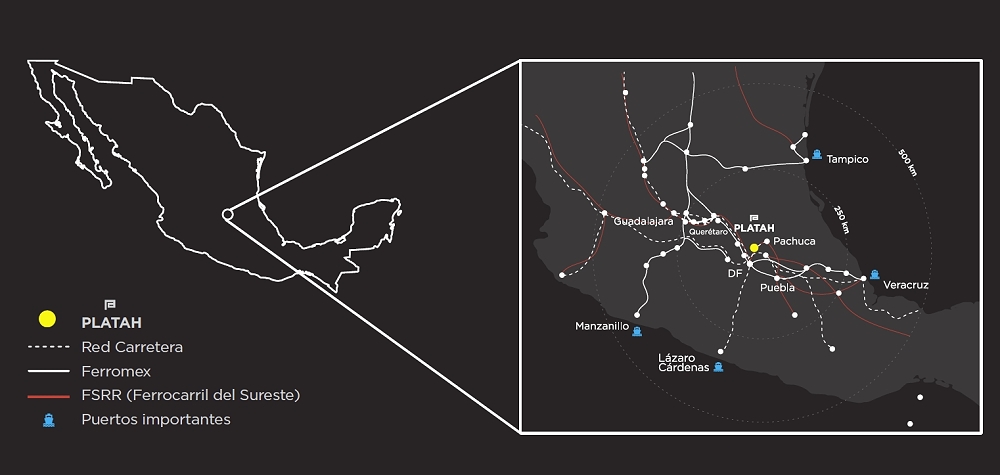 PLATAH is being developed by the Hidalgo state government in association with Artha Capital. In its initial stages, a 340-hectare site in Villa de Tezontepec, near Tizayuca, includes industrial sites and multimodal transport interchanges, supported by commercial areas and facilities for education, healthcare and business tourism.
PLATAH is projected to generate up to 10,000 new direct jobs. It is claimed that by providing employment in the region, the industrial park will reduce the need for workers to migrate or commute elsewhere for jobs, saving an estimated 8 million man-hours a year. The first factories in PLATAH are expected to be operational by early next year.
Related posts: