In the past 50 years, Mexico has become a land of supermarkets. Where small corner stores once used to be the source of staples such as bread, milk and fresh vegetables, supermarkets have now taken over in almost every town.
Here is a summary of Mexico's main supermarket chains: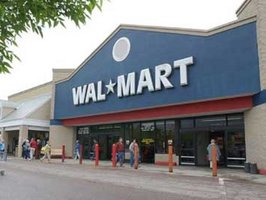 * Wal-Mart de México (Walmex), easily Mexico's largest retailer (2009 sales: 22 billion dollars). A subsidiary of the US retail giant Wal-Mart Stores. More than 1,000 supermarkets in Mexico, from medium-sized, low-end stores specializing in low prices, to membership clubs selling flat-screen TVs and patio furniture. Walmex also owns restaurants (including VIPS) and clothing stores. Walmex is gradually expanding into Central America and currently has 519 supermarkets in that region.
* Soriana (2009 sales: 7.6 billion dollars), based in the northern industrial city of Monterrey. Soriana operates more than 500 supermarkets across Mexico. It purchased about 200 stores from smaller rival Gigante. It is opening 40 new stores in 2010.
* Comercial Mexicana (2009 sales: 4.5 billion dollars) is the third-largest retailer, with 231 supermarkets and 73 restaurants. Has faced serious financial problems in past couple of years. Popular on Wednesdays when it slashes the prices of fruits and vegetables.
* Grupo Comercial Chedraui (2009 sales: 4 billion dollars) was founded more than 80 years ago. 142 stores, mostly located in central and southern Mexico, and 21 stores in the USA, catering to the US Hispanic community.
* Grupo Gigante sold most of its supermarkets to Soriana in 2007, but continues to operate its discount format Super Precio, a restaurant chain and a home products store. It also has a joint venture with the USA-based Office Depot.
Chapter 22 of Geo-Mexico: the geography and dynamics of modern Mexico includes an analysis of retail patterns in the mid-sized Mexican city of Zitácuaro, Michoacán.