On 21 June, the public transit system known as ACAbús will finally officially begin operations in the resort city of Acapulco in Guerrero. ACAbús began trial operations on 31 May, following several years of delays.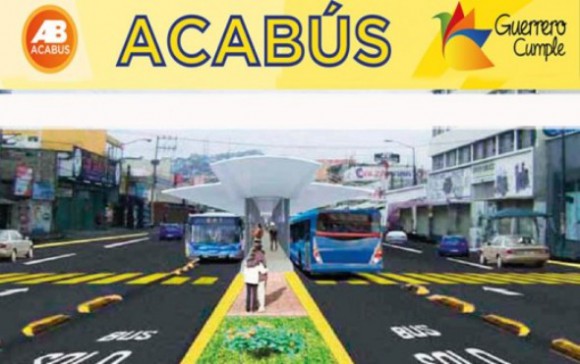 The service employs 135 Dina buses of various kinds, all equipped with state-of-the-art technology to reduce emissions, save fuel and will substitute 366 old, less efficient vehicles to the benefit of both locals and tourists.
The system represents an investment of around $140 million, roughly two-thirds for highway and transit stop refurbishment and one-third for operating equipment (vehicles and travel card machines).
ACAbús connects the resort's many tourism attractions and facilities. The main central axis (map) is a 16-km (10 mile) long route from Las Cruces along Avenida Cuauhtémoc to Caleta, with 18 stops along the way. This portion will be confined solely to rapid transit articulated buses.
Four trunk routes supplement this central axis, each with a limited number of stops. The ones of interest to most tourists will be Routes 4 and 5, which run along the main Costera Miguel Alemán highway. A series of shorter feeder routes provides easy access from most parts of the city to the nearest trunk route.
Passengers are required to obtain a pre-paid card in order to use the system. Most journeys, including connecting service, will cost $10 pesos (less than 60 cents U.S.).
The number of different bus routes in Acapulco has been reduced from about 220 to 120, but travel times should be greatly improved. Authorities claim that the system should cut regular traffic by about 25%, and that everyone will benefit as it means that older vehicles have been removed from the roads with a decrease in total emissions.
Related posts: