How is this possible???? The 2023-2024 editions of Mexico's free textbooks for school students are being roundly and rightly criticized on various fronts. Prepared and published by the Education Ministry (SEP), one of them includes this map:
Time to play "Spot the Mistake." Answer: Map has flipped the names of two states: Guanajuato and Querétaro. Astonishing! How is this possible?
Dear SEP: For future reference, Geo-Mexico is always happy to be contracted to provide proof reading and geography fact-checking…
And, if you thought the map was bad . . . at least it is almost correct, which is more than can be said for this graphic of the Solar System, taken from another 2023-2024 free SEP textbook: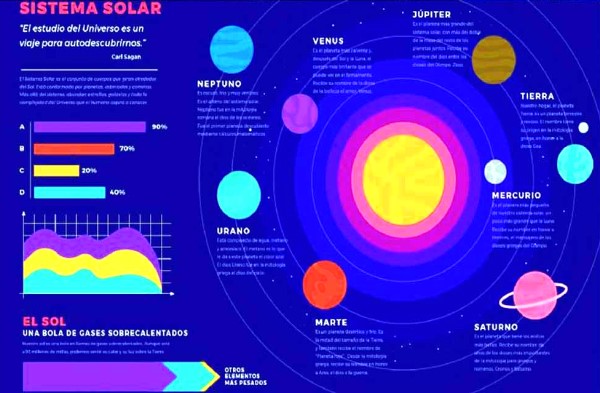 We're not going to insult the intelligence of our readers by pointing out why this is totally misleading!
To students and teachers everywhere: Have a happy and successful 2023-2024 Academic Year.