There are press reports of red-hot rocks emerging last weekend at a location known as "Pueblo Viejo" in the municipality of Venustiano Carranza in the state of Michoacán, a short distance east of Lake Chapala. That location is not far from the famous mud volcanoes, "Los Negritos" at Villamar, described in chapter 6 of my book Western Mexico: A Traveler's Treasury.
Note: Please note that this is an on-going event; this post will be updated and, if necessary, rewritten, as further information becomes available.
The reports say activity began on Saturday 8 July 2017. Cracks and fissures have appeared in the middle of a soccer pitch in Pueblo Viejo, and smoke, vapor and red-hot rocks emitted. Some reports refer to two goats having been found burned to a crisp, and say that subsoil temperatures up to 250 degrees Celsius have been recorded.
Short video related to this event: http://www.hoyestado.com/2017/07/
Expert geologists are on their way to assess the situation and try to determine the cause and potential impacts.
Update – 11 July 2017:
Panic over! Geologists from UNAM have discounted the possibility that this is the birth of a new volcano and determined that this is a "geothermal fault" giving rise to a phenomenon that is more similar to the fumaroles found in some areas where volcanoes were previously active. The Lake Chapala area is part of Mexico's Volcanic Axis which was very tectonically active millions of years ago.
This screenshot of Google Maps shows the approximate location: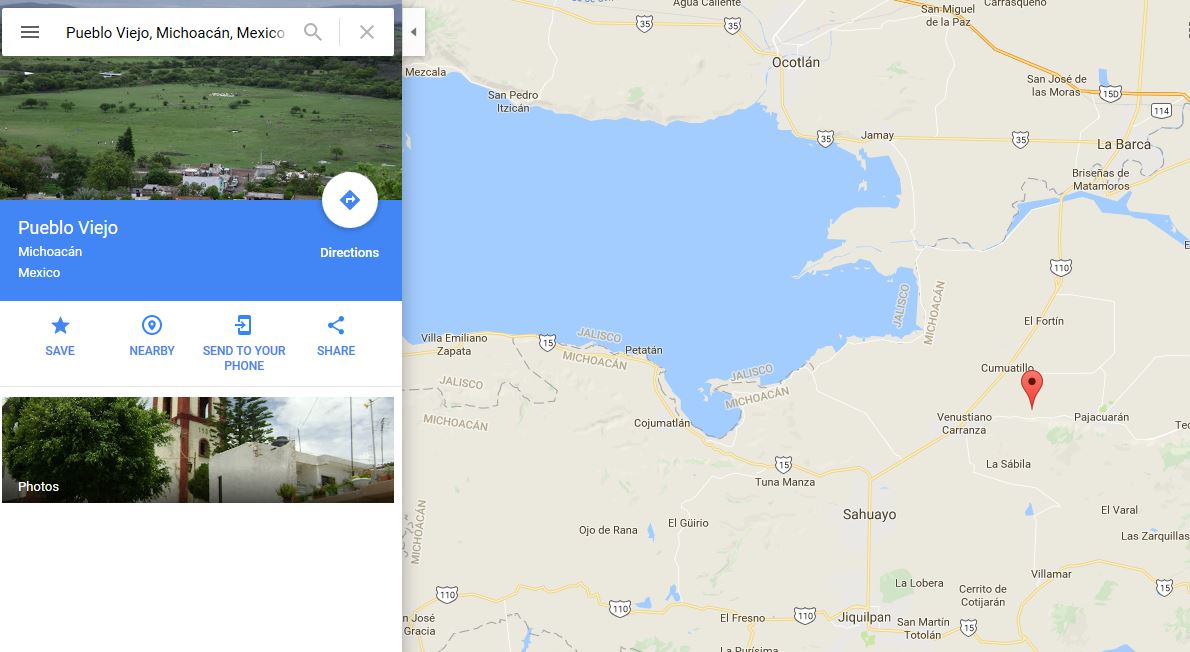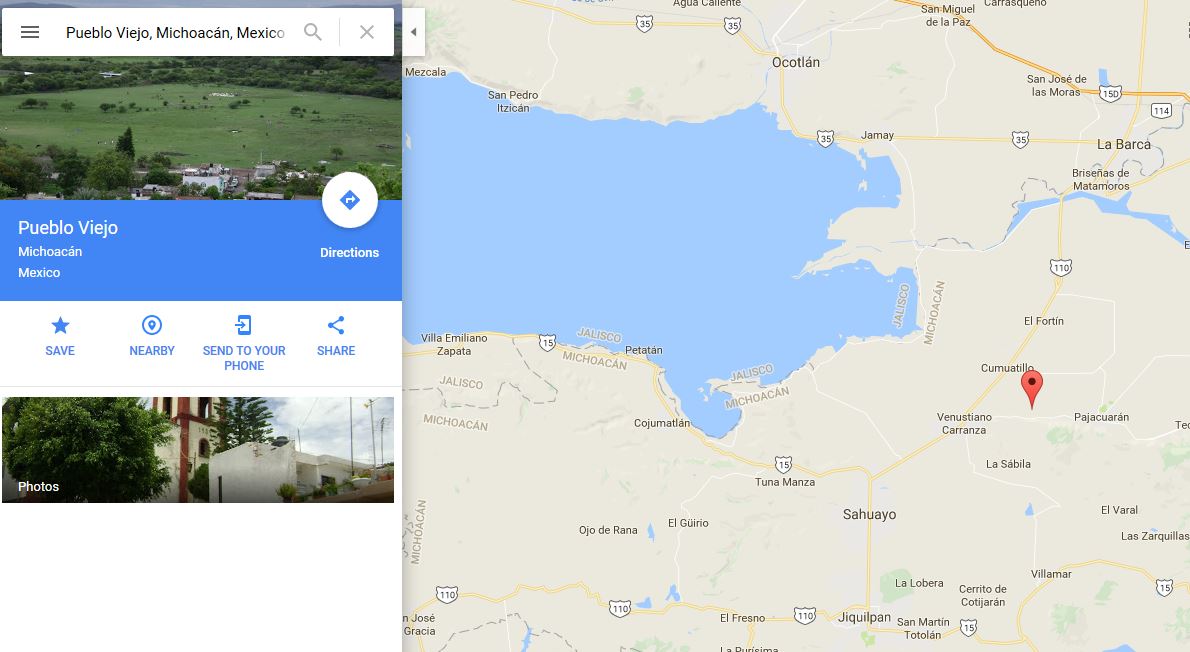 The most famous new volcano in historic times is Paricutín Volcano, located further east in Michoacán. Parictuín was active between 1943 and 1952.
Press reports (Spanish:
Brota lava en Venustiano Carranza, Michoacán; podría ser el nacimiento de un volcán
Related posts: