According to the 2015 Direct Foreign Investment Confidence Index of consultancy A.T. Kearney, Mexico is currently the ninth most attractive country worldwide for FDI (Foreign Direct Investment). Mexico has risen 3 places in the rankings since the 2014 Index was released.
The report highlights the improving business climate in Mexico following the implementation of the government's reform agenda, and says that "investors continue to be drawn to opportunities in many sectors, including manufacturing, energy, and telecoms".
The top 10 countries in the overall FDI rankings (see graph) are U.S., China, U.K., Canada, Germany, Brazil, Japan, France, Mexico and Australia.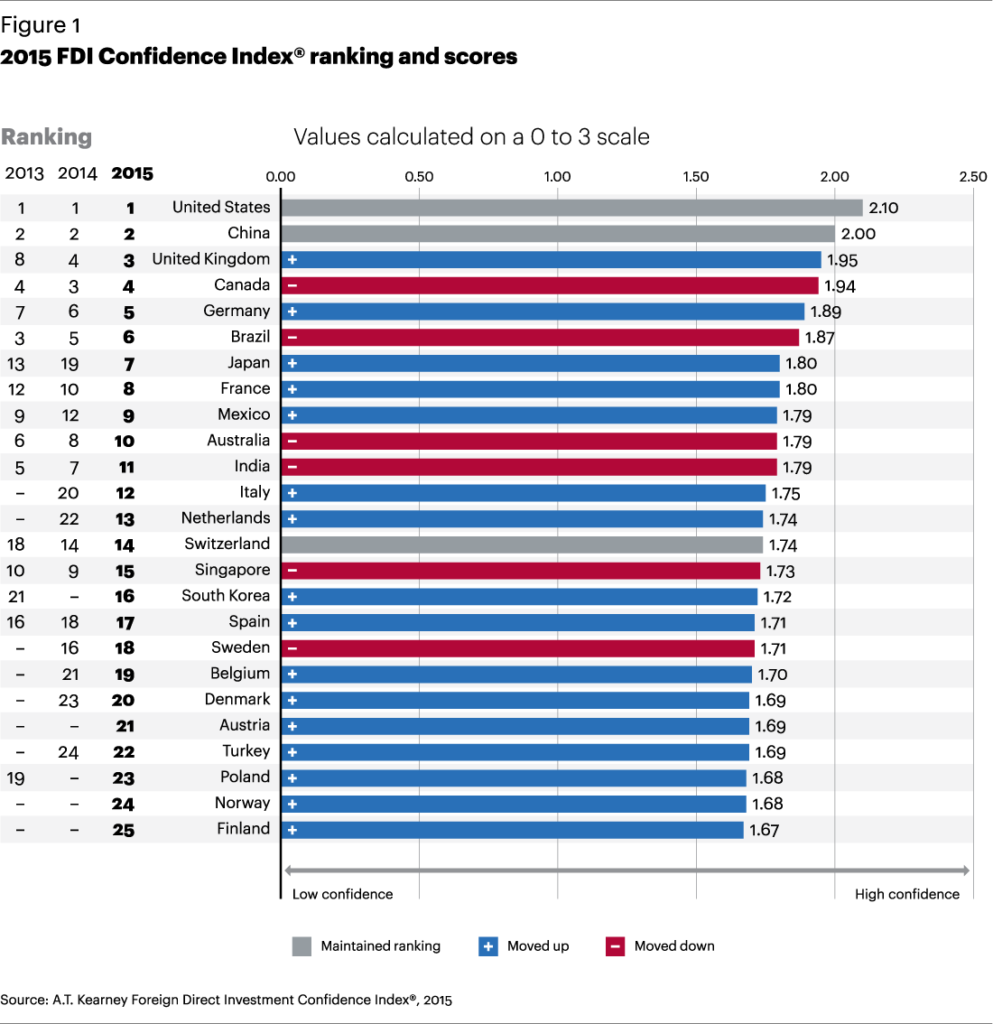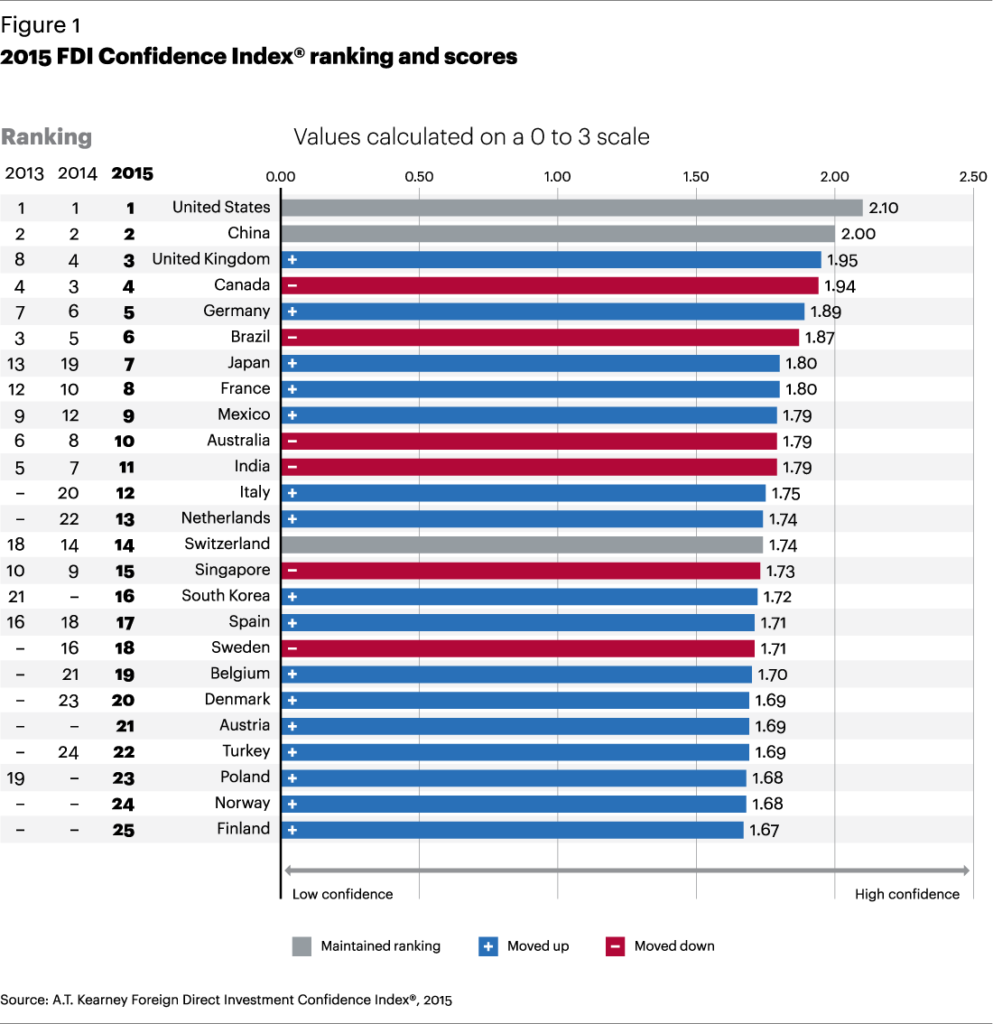 The report says,
Mexico gains three spots to reach 9th, as President Enrique Peña Nieto's reform agenda continues to improve Mexico's business climate. Its 2013 FDI levels of $38 billion were an all-time high, with the majority of investment targeted at Mexico's growing manufacturing sector, including high-value-added electronics. Mexico's Economy Ministry has reported that flows fell to $22.6 billion in 2014, with inflows of $33.9 billion offset by $11.4 billion in outflows. Significant reforms in the energy sector will occur this year to allow foreign private investment.

As a result of the telecom reforms that targeted Carlos Slim's América Móvil, which controls 70 percent of the market, customer prices fell nearly 17 percent between February 2013 and January 2015. In response to the policy changes, AT&T made a $5 billion divestment in América Móvil and subsequently acquired Grupo Iusacell SA, Mexico's third-largest wireless operator, for $1.7 billion. Going forward, these reforms are expected to open up growth opportunities for smaller competitors.

In November 2014, the American chemicals maker PPG Industries acquired paints maker Consorcio Comex for $2.3 billion. This followed the rejection by the Mexican federal competition authority of the sale to Sherwin-Williams for a proposed $2.34 billion on the grounds that it would create unfair market conditions."
According to this recent press report, Mexico's FDI during the first three months of 2015 totaled $7.573 billion, an all-time record for the first quarter. The figure comes from 1357 separate investments originating from the USA (59.4%), Spain (14.3%), Japan (8.2%), South Korea (4.8%), France (2.9%), and the Netherlands (2.3%), with the remaining 8.1% coming from 48 other nations.