The World Trade Organization (WTO) issued a final ruling at the end of 2015 favoring Mexico in its long-running trade dispute with the U.S. over the labeling of tuna products. The acrimonious dispute began, more than 20 years ago, because the USA refused to allow Mexican fishermen to use the coveted "dolphin‑safe" label.  The "dolphin safe" labels certify that tuna fishing is in compliance with the International Dolphin Protection Program.
The USA is the world's largest importer of tuna, imported tuna worth more than one billion dollars in 2014, only 2.1% of which (about 20,000 metric tons) came from Mexico.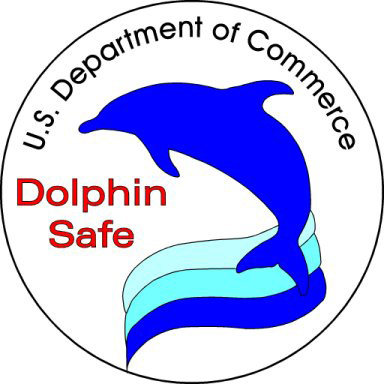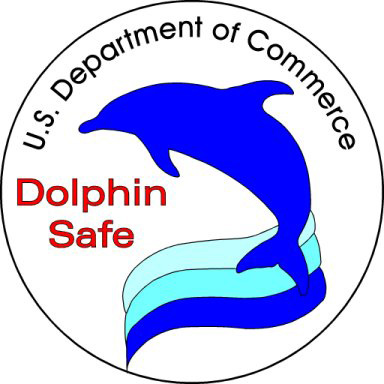 When the dispute began, there is no doubt that Mexican fishermen were catching many dolphins as by-catch. Part of the conflict revolved around the very different methods of fishing employed in the two countries. USA tuna fishermen use long‑line fishing in which every species hooked is killed. Mexican tuna fishermen, on the other hand, use the encirclement method which involves locating tuna by tracking the dolphins that swim with the tuna schools. Large nets are then employed. Any dolphins trapped in the nets are released by hand and returned (alive) to the ocean.
Mexico has introduced far more stringent restrictions on tuna fishing methods since the dispute began, including professional observers on every ship to record each tuna catch; conservation measures over the past two decades have reduced dolphin by-catch by 99%. Mexican fishing methods are now recognized as fully sustainable by the U.N. Food and Agriculture Organization.
Mexico is one of the world's ten leading tuna producers. Mexico's tuna catch (mainly yellowfin tuna) rose to 166,000 metric tons in 2013. Domestic demand exceeds 190,000 metric tons a year, so Mexico currently has to import some tuna.
Mexico's leading producer of canned tuna for the domestic market, worth close to a billion dollars a year, is Pinsa Comercial. Its three main brands – Dolores, El Dorado and Mazatún – account for more than half of the local market. Consumption of tuna has been rising steadily in Mexico, and Pinsa has introduced various new presentations of canned tuna in order to boost it still further from its current level of around eight cans/person/year. Pinsa is a vertically-integrated firm with its own fleet of tuna boats and freezing plants. (The firm also has Mexico's largest fishing fleet for sardines, used to make fish flour, sold to agricultural and pharmaceutical industries.)
Mexico's tuna fishing quota, set by the Inter-American Tropical Tuna Fishing Commission, is about 35% higher than its current annual catch. Modernizing the tuna fleet is one way to raise catches and reduce tuna imports.
About 20,000 families in Mexico depend on tuna fishing for their livelihood. This figure includes not only fishermen but also those working in associated processing and packing plants. Mexico's 130-vessel tuna fleet is the largest in Latin America.
The WTO ruling means that Mexico may now seek compensation for its trade losses.
Related posts: