The state of Quintana Roo is Mexico's youngest state (together with Baja California Sur), though this is set to change when Mexico City is formally declared a state, probably later this year. Quintana Roo, established in 1974, is well known to tourists because its largest city is the tourist mega-resort of Cancún, on Mexico's Caribbean coast.
The northern part of Quintana Roo has a shoreline along the Gulf of Mexico. To the west of Quintana Roo lie the states of Yucatán and Campeche. But what about the southern limit of the state? Does it, or does it not, share a border with Guatemala?
In the early 1990s, the answer to this question was certainly "yes", but things have changed since then, and the correct answer today is "not any longer".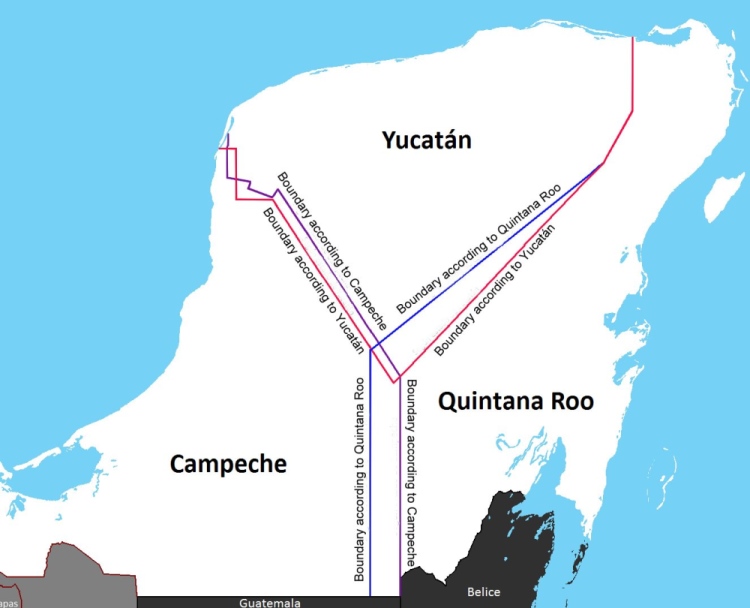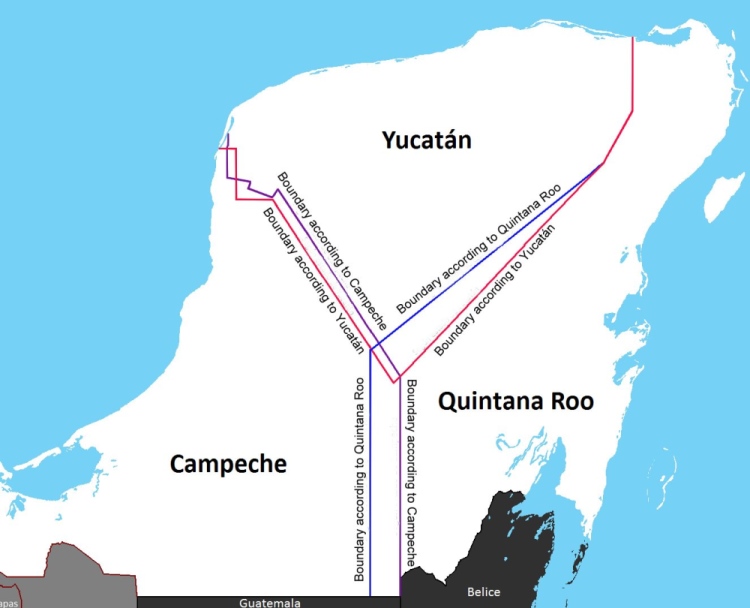 Source: INEGI Map of the Disputed Areas
The state officially claims an area of 44,705 square kilometers (17,261 sq mi), but since 1996-97 there has  been a boundary dispute with the states of Yucatán and Campeche over an area of approximately 10,200 square kilometers (3,900 sq mi).
The contentious boundary issue arose when Campeche delimited a new municipality, Calakmul, in the south-east part of the state, and in doing so "annexed" a piece of Quintana Roo. This shifted the boundary between the two states towards the east, with a knock-on effect that the state of Yucatán also lost a small amount of territory to Campeche. However, Yucatán State simultaneously gained ground from Quintana Roo (see map). Confused? Well, that is really only the beginning, since the states of Yucatán and Campeche also dispute their shared boundary further north.
Confused administrative boundaries are never an easy thing to fix, and land boundary disputes are rife in Mexico at every level, so getting municipal, state and federal authorities to agree on a resolution takes time. The major Campeche-Quintana Roo dispute arose in the late 1990s, but was only finally settled, somewhat arbitrarily by federal court, in 2013. The court sided with Campeche, and Quintana Roo lost its border with Guatemala.
Oh dear… our Geo-Mexico map of Quintana Roo is now out of date!
Related posts: