A few months back, the New York Public Library (NYPL) announced that it was placing high resolution scans of more than 20,000 cartographic works online. The NYPL also asserted that it believed that "these maps have no known US copyright restrictions" and that it "is distributing these images under a Creative Commons CC0 1.0 Universal Public Domain Dedication."
The maps can be viewed and downloaded via the New York Public Library's Digital Collections page, and the NYPL Map Warper.
Naturally, this piqued Geo-Mexico's interest, and we spent several enjoyable hours browsing the various maps included in this online treasure-trove that have some relation to Mexico. A search for "Mexico" yielded 36 maps, though this number included many that depict New Mexico.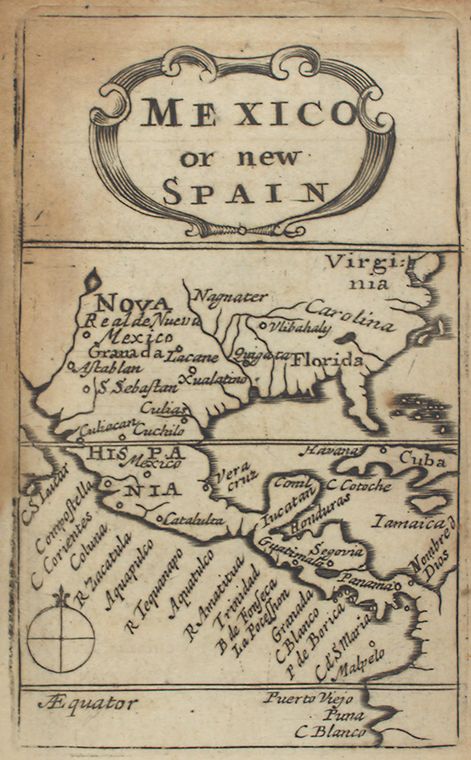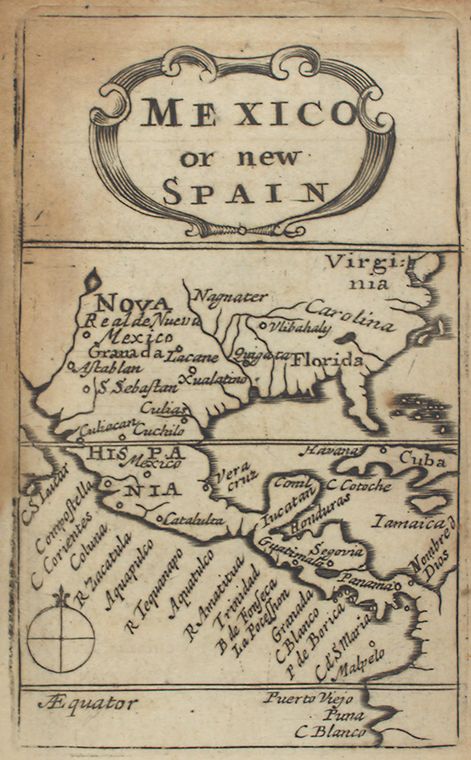 This 1679 map "Mexico, or, New Spain" (above) comes from "Atlas minimus, or, A book of geography : shewing all the empires, monarchies, kingdomes, regions, dominions, principalities and countries, in the whole world", by John Seller.
Far more detailed, and a more recognizable shape emerged by 1713, with the publication of Mexico, or, New Spain : divided into the audiance of Guadalayara, Mexico, and Guatimala, Florida, from "System of geography with new maps".
This 1814 map "Mexico of New Spain" (above) is part of "Carey's general atlas, improved and enlarged : being a collection of maps of the world and quarters, their principal empires, kingdoms, &c."
From the mid-nineteenth century, the maps become very much like modern-day atlas maps. For example, this 1876 map, "Mexico; Mexico to Vera-Cruz; The Isthmus of Tehuantepec" from the "New illustrated atlas of Dutchess County, New York. / Compiled & drawn from personal examinations, surveys etc. under the personal supervision of O.W. Gray & Son and F.A. Davis, and published under the superintendence of H. L. Kochersperger".
Related posts: