Consultancy firm Interbrand México recently published its annual survey (2014) of the world's 500 most valuable brands. The Mexican firms in the list are:
Telcel – cell phone service, valued at $5.8 billion (dollars),
Corona – principal product beer, valued at $4.3 billion
Telmex – fixed line telephone and internet service, valued at 3.6 billion
Oxxo – convenience stores, valued at 2.6 billion
Bimbo – bread and pastry products, valued at 2.4 billion
Compared to four years ago – Mexico's most valuable brands (2010) -Banorte (finance and banking) and Claro (cell phone service) have dropped back, out of the top five, and have been replaced by Telmex and Oxxo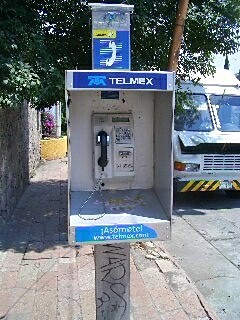 Note that these firms are not necessarily the largest firms in Mexico in terms of sales. Table 16.2 of chapter 19 of Geo-Mexico: the geography and dynamics of modern Mexico lists the ten largest Mexican private enterprises in 2008. Important aspects of several of these major firms are discussed in the chapters about manufacturing, construction and services, transportation, communications, etc.
Related posts